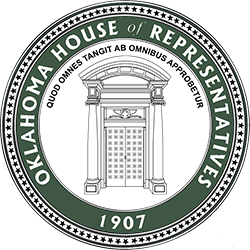 Legislature Pares Down Bills from 3,500 to 830 
Lawmakers in the Legislature began the 2016 legislative session with nearly 3,500 bills and joint resolutions to consider. At the halfway point, lawmakers have trimmed down that list to 831 active bills and resolutions. The House reached the floor deadline on March 10 with 399 bills and resolutions, while the Senate had 434 bill and resolutions still alive in the legislative process. 
Release of Rainy Day Funds to be considered
 The House on Monday is expected to hear Senate Bill 1571, which would release $27.5 million of the State's Rainy Day Fund to the Oklahoma Department of Corrections as supplemental funding so the department can carry out core functions. 
The House is also expected to hear Senate Bill 1572, which would release $51 million to the Oklahoma State Department of Education from the Rainy Day Fund.
The bills come after an agreement between Gov. Mary Fallin, House Speaker Jeff Hickman and Senate President Pro Tempore Brian Bingman to offset budget cuts to these two state agencies for the remainder of the fiscal year.
Hickman said, "Last year we had $611 million less to build our budget than the year before and we didn't cut funding for our public schools. That meant higher cuts to other agencies in order to not cut education, but protecting education as a priority was the tough decision the Republican leadership of this state made. This agreement today builds on the commitment to the students in schools across our state, as well as on our commitment to public safety and ensuring a safe Oklahoma."
State Superintendent of Public Instruction Joy Hofmeister said the funding hopefully prevent schools from taking such drastic measures as going to four-day school weeks
Joe Allbaugh, interim DOC director, said the emergency funds will help allow his agency to maintain essential services, make payroll, pay for contracted services and avoid a reduction in staffing in order to continue to protect the public.