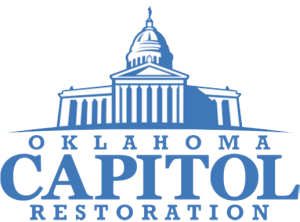 Since session ended a few months ago, I wanted to give some updates about what is happening at the Capitol.
First, the Capitol itself is under construction.  If you've been to the Capitol building in the past several years, you could tell that the building needs some maintenance. Thanks to some bold leadership in the Legislature, we are finally investing in the future of our Capitol building.  If you are interested in finding out more about the progress of the construction, check out the Capitol Restoration website at www.capitolrestore.ok.gov.
Second, even though the building is under construction, we are doing a lot of work to prepare for next session.  Interim studies are an important part of the legislative process and we are preparing to start our hearings on various topics.  We had over 100 interim studies submitted to review.  I requested three studies and had all of them approved.  I will be researching Civil Assets Forfeiture, Expanding Access to Primary Care in Oklahoma, and the Solvency of the Workers Compensation Guarantee Fund.
I chose three areas that I have experience with both in the legislature and in business.  My hope is that I can work to find solutions for some of the most difficult issues facing our state.  I will be providing updates on my interim studies in the coming weeks.
If I can ever be of service to you, please don't hesitate to contact me or my office.
My email is jon.echols@okhouse.gov and my phone number is (405) 557-7354.
Rep. Jon Echols