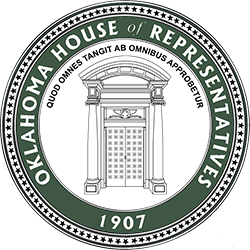 Ardmore Man Donates $50,000 to Save State Science Fair
When James Young from Ardmore read that the State Science Fair was being cut from the Oklahoma State Department of Education's budget this year, he decided to do something about it.
The constituent from state Rep. Pat Ownbey's district called his representative to find out where he could send a check to save the event, which is held annually at East Central University in Ada.
Young said his check for $50,000 is already in the mail, earmarked for the State Science Fair.
Ownbey worked with the Oklahoma State Department of Education to find out where Young's contribution could be sent and to ensure it would be used to hold the state's science fair.
The department said that funding for the science fair was eliminated last year as part of $38.2 million in cuts to the Public School Activities Fund.
The U.S. Department of Commerce reports that over the past 10 years, growth in science, technology, engineering and math (STEM) jobs was three times greater than non-STEM jobs, and that trend is expected to continue.
State Superintendent of Public Instruction Joy Hofmeister praised Young for his generous contribution.
Young said he earned a science degree from Southeastern Oklahoma State University and taught for a number of years before going back to school to earn his DDS. He practiced dentistry in Ardmore before retiring.
Young said he worked with students in science fairs in the past and knows what this participation can mean for them. His oldest daughter participated in the International Science Fair in the 1980s, and he witnessed what that event meant to her. That led to his gift, he said.
Oklahoma Senate approves earlier sunset of wind tax credit
Senate President Pro Tempore Mike Schulz released the following statement after the Senate approved HB 2298, which moves up the sunset date of the zero-emissions tax credit to July 1, 2017.
HB 2298, authored by Schulz, R-Altus, and House Speaker Charles McCall, R-Atoka, passed the Senate by a vote of 40-3. The bill now goes to the governor's desk for consideration.
Gov. Fallin Announces Oklahoma's First-ever Pay for Success Contract Addressing Female Incarceration
Governor Mary Fallin today announced that the state of Oklahoma and Tulsa-based Family & Children's Services (F&CS) have entered into a groundbreaking Pay for Success (PFS) contract aimed at reducing Oklahoma's nation-leading female incarceration rate by securing public-private investment in the successful Women in Recovery (WIR) prison diversion program. This project will enable WIR to expand its services, admitting up to 125 women into the program annually for up to five years.
Pay for Success is an innovative funding model that combines nonprofit expertise, private funding, and independent evaluation to transform how government leaders respond to chronic social issues. Through PFS, funders provide the upfront capital to scale effective service providers. Government agrees to repay funders if and when the project achieves its desired impact. Through this PFS contract, the state will repay only if WIR program participants are not incarcerated in the Oklahoma Department of Corrections (DOC).
The first PFS project was launched in Peterborough, United Kingdom, in 2010 and was aimed at reducing prisoner recidivism. Today there are more than 70 projects in 18 countries, with 16 projects in the U.S. The model has attracted strong bipartisan support due to its focus on evidence-based policymaking and the achievement of outcomes. The contract between the Office of Management and Enterprise Services (OMES) and F&CS is the 17th PFS contract in the U.S. and the first PFS contract focused on female incarceration.
The state requires F&CS to secure at least $2 million in capital to fund the program each year before the contract can be renewed. To reduce financial risk for the state and to assure continued financial solvency of WIR, the George Kaiser Family Foundation (GKFF) will also continue to provide its current commitment of $1.8 million a year to services to address female incarceration in Tulsa County, including WIR. The use of philanthropic funding from GKFF allows for payments from the state to be re-invested directly back into a successful program, as outcomes are achieved.
The adoption of the Pay for Success model transfers risk from the state to the private sector, in pursuit of preventive programs that hold promise for long-term cost savings and social benefits.
Social Finance, a nonprofit organization with deep experience designing and managing PFS projects, served as project advisor.
The PFS project was made possible by Senate Bill 1278, which Fallin signed into law in 2014. The bill, authored by Sen. Kim David, R-Porter, and Rep. Leslie Osborn, R-Mustang, gave the state the ability to take new approaches to criminal justice programming by authorizing OMES to enter into PFS contracts with qualified criminal justice service providers.
The contract presents no financial risk to the state, which was particularly appealing to state officials at a time of budget challenges. Payments are only made for successful program outcomes. Additionally, the total payments made for a successful program outcome are considerably less than the direct costs of incarceration and the costs of all of the documented negative future impacts of incarceration on employment, health, family stability and social assistance.
Gov. Fallin Statement upon Signing Wind Tax Legislation
Governor Mary Fallin today released the following statement after signing House Bill 2298, which was authored by Speaker Charles McCall (R-22), and Senate President Pro Tempore Mike Schulz (R-38) and passed the Senate 40-3 last Monday. This legislation would sunset the tax credits for the wind industry on July 1, 2017.
Gov. Fallin, DHS Announce Statewide Foster Care Call to Action Day
Governor Mary Fallin and the Oklahoma Department of Human Services (DHS) announced that today is Statewide Foster Care Call to Action Day. It is intended to promote community awareness of the need for Oklahoma foster families, foster care and overall support for foster families throughout the state of Oklahoma.
More than 80 events have been planned throughout today with at least one informational meeting in each of the state's 77 counties. The meetings will provide an opportunity to learn about foster care as well as talk and share experiences with foster parents.
Oklahomans may see where the meetings are and who is hosting them by clicking on a map of counties here: or going to the Oklahoma Fosters Facebook page and clicking on events.
Sponsors who are working to reach this year's foster recruitment goal and supporting foster parents include Anna's House, Bair Foundation, Circle of Care, DCCCA, Eastern Oklahoma Youth Services, Eckerd, Homebased Services, Kehila Park, Lilyfield, Oklahoma Association of Youth Services, Oklahoma Families First, St. Francis, Sunbeam, Tallgrass Family Services, Wesleyan and Youth Care of Oklahoma.
Gov. Fallin, Kodak Officials Announce Company Bringing New Jobs to Weatherford Facility
Governor Mary Fallin today joined Kodak and community officials in Weatherford to announce that the company is adding new jobs at its facility in Weatherford.
Kodak hosted customers and community leaders at a groundbreaking ceremony at its manufacturing facility in Weatherford to celebrate its expansion. The expansion will accommodate a new flexo plate line.
The event's theme centered on the revitalization and investment of the Weatherford plant in its 50th anniversary year. Kodak officials said the Weatherford plant was chosen because of its strong technical capabilities and existing skilled, tenured workforce.
The $15 million investment represents one of the company's largest capital investments since 2000 and underscores the ongoing growth and adoption of Kodak Flexcel NX plates that grew 16 percent in 2016 compared with the previous year.
The new flexo plate line is expected to be in full production by early 2019 and will initially focus on supply of Flexcel NX plates to customers in the United States, Canada and Latin America.